Foreign Policy of India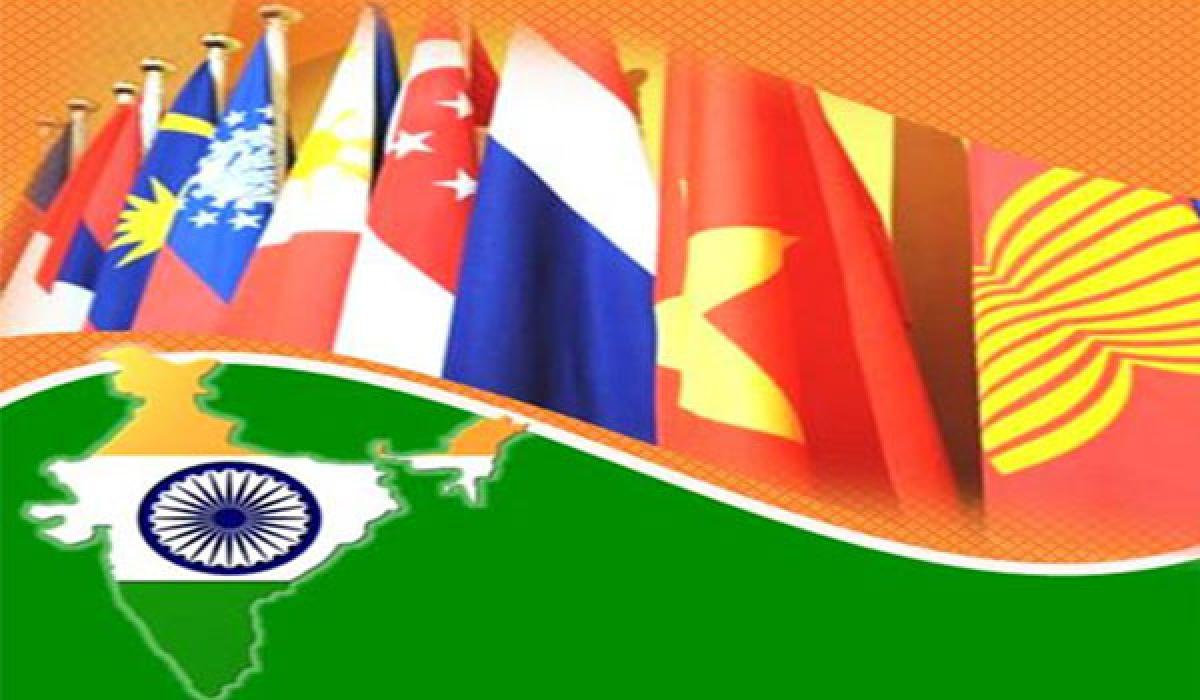 India's foreign policy governs the country's interactions with other countries in order to further its national objectives. Geography, history and tradition, social structure, political organization, international milieu, economic position, military strength, public opinion, and leadership are all factors that influence it.
 Features of Indian Foreign Policy
1. World Peace Promotion
The goal of India's foreign policy is to promote international peace and security. The Indian State is directed by Article 51 of the Constitution (Directive Principles of State Policy) to promote international peace and security, maintain just and honorable relations between nations, foster respect for international law and treaty obligations, and encourage the arbitration of international disputes. Apart from that, peace is required for nations to prosper economically. "Peace to us is not only a heartfelt wish; it is an emergent necessity," remarked Jawaharlal Nehru.
2. Anti-colonialist sentiment
India's foreign policy is hostile to colonialism and imperialism. India believes that colonialism and imperialism lead to imperialist powers exploiting smaller nations and obstructing the advancement of international peace. India pushed for the abolition of all types of colonialism and backed the liberation movements in Afro-Asian countries such as Indonesia, Malaya, Tunisia, Algeria, Ghana, Namibia, and others. As a result, India declared its support for the people of Afro-Asian countries in their fight against colonial and imperialist forces such as the United Kingdom, France, Holland, Portugal, and others. India is also opposed to current neo-colonialism and neo-imperialism.
3. Racism and anti-racism
The fight against racial discrimination in all of its forms is an important part of Indian foreign policy. According to India, racialism (i.e., discrimination based on race), like colonialism and imperialism, leads to white exploitation of blacks, socioeconomic injustice, and obstructs the advancement of world peace. India has harshly criticized South Africa's white minority racist regime's policy of apartheid (racial discrimination). In 1954, it severed diplomatic ties with South Africa in protest of the country's apartheid policies. In the same way, India was instrumental in the independence of Zimbabwe (formerly Rhodesia) and Namibia from white dominance.
4. Non-Alignment
When India gained independence in 1947, the globe was divided into two ideological blocs: the capitalist bloc led by the United States and the communist bloc led by the former Soviet Union. In such a 'cold war' situation, India refused to join either of these two blocs and embraced a non-alignment strategy. "We propose to stay away from the power politics of parties allied against one another, which have led to world wars in the past and may again lead to tragedies on an even larger scale," Jawaharlal Nehru said in this context. I believe that India can play a significant, and maybe effective, role in preventing war. As a result, it is even more critical that India not align itself with any group of powers that, for various reasons, are terrified of conflict and are preparing for war."
"When we state that India adopts a non-alignment policy, we mean that I India has no military alliances with countries from either bloc, or indeed with any nation; (ii) India pursues an autonomous foreign policy; and (iii) India aims to maintain good ties with all countries."
5. Panchsheel
Panchsheel implies the five principles of conduct in international relations. It was embodied in the Preamble of the Indo-China Treaty on Tibet, signed in 1954 by Jawaharlal Nehru and Chou-En-Lai, the Chinese Premier. The five principles were:
| | |
| --- | --- |
| (i) | mutual respect for each other's territorial integrity and sovereignty; |
| (ii) | non-aggression; |
| (iii) | non-interference in each other's internal affairs; |
| (iv) | equality and mutual benefit; and |
| (v) | peaceful co-existence. |
"India saw the 'Panchsheel' as promoting peaceful collaboration between sovereign nations rather than a balance of terror and deteriorating cold war tensions brought about by hostile big power pacts and alliances." It is founded on the concept of universalism rather than the concept of balance of power, according to India.
Panchsheel became immensely popular, and many countries throughout the world embraced it, including Burma, Yugoslavia, Indonesia, and others. India's greatest contributions to international relations theory and practice are panchsheel and non-alignment.
Bias Against Afro-Asian People


Despite the fact that India's foreign policy aims to maintain positive relations with all countries throughout the world, it has always had a special affinity for Afro-Asian countries. Its goal is to promote unity among them and to ensure that they have a voice and influence in international bodies. India has been seeking international aid for these countries' economic development. India convened the first Asian Relations Conference in New Delhi in 1947. In 1949, India gathered Asian countries together to discuss the burning subject of Indonesian independence. In 1955, India participated actively in the Afro-Asian Conference in Bandung, Indonesia. India was also instrumental in the founding of the Group of 77 in 1964, the Group of 15 in 1990, the Indian Ocean Rim Association for Regional Cooperation in 1995, the BIST Economic Cooperation in 1997, and SAARC in 1985. India has received the nickname "Big Brother" from several of its neighbors.

Commonwealth Connections


India confirmed her continued full participation in the Commonwealth of Nations in 1949, as well as her recognition of the British Crown as the Commonwealth's head. However, because the Commonwealth is a voluntary organization of independent nations, this extra-constitutional proclamation has no bearing on India's sovereignty. It also has no bearing on India's republican nature, as India owes no final allegiance to the British Crown and the latter has no responsibilities in India.
For pragmatic considerations, India has remained a Commonwealth member. It believed that joining the Commonwealth would benefit her economically, politically, culturally, and in other ways. It has been a key player at the Commonwealth Heads of Governments Meeting (CHOGM). In 1983, New Delhi held the 24th Commonwealth Summit.
Support for the United Nations Organization


In 1945, India became a member of the United Nations. It has been supporting UNO's operations and programs since then. It has stated that it fully supports the United Nations' goals and principles. The following are some of the aspects of India's position in the United Nations:
| | |
| --- | --- |
| (i) | It is through the UNO that India embarked on the policy of fighting against the colonialism, imperialism and racialism, and now neo-colonialism and neo-imperialism. |
| (ii) | In 1953, Vijay Lakshmi Pandit of India was elected as the President of the UN General Assembly. |
| (iii) | India actively participated in the UN Peace-keeping missions in Korea, Congo, El Salvador, Combodia, Angola, Somalia, Mozambique, Sierra Leone, Yugoslavia and so on. |
| (iv) | India continued to participate actively in the open ended working groups of the UNO. India was the Co-chairman of the working group on the strengthening of the UN which submitted its report in 1997. |
| (v) | Several times, India has been a nonpermanent member of the UN Security Council. Now, India is demanding a permanent seat in the Security Council. |
9. Disarmament
India's foreign policy opposes the arms race and promotes conventional and nuclear disarmament. This is aimed at fostering international peace and security by decreasing or eliminating conflicts between power blocs, as well as accelerating the country's economic development by avoiding unnecessary investment on arms manufacturing. India has been utilizing the United Nations to keep an eye on the arms race and achieve disarmament. In 1985, India organized a six-nation meeting in New Delhi, where serious suggestions for nuclear disarmament were presented.
India has kept its nuclear options open by refusing to sign the Nuclear Nonproliferation Treaty (NPT) of 1968 and the Comprehensive Test Ban Treaty (CTBT) of 1996. Due of their discriminatory and hegemonistic nature, India rejects the NPT and CTBT. They maintain an international system in which only five countries (the United States, Russia, China, the United Kingdom, and France) are permitted to possess nuclear weapons.
Objectives Indian Foreign Policy
India's foreign policy is geared at the achievement of the following goals:
Fostering support and understanding in the international community to defend India's key national interests and concerns in a constantly changing international environment.
To maintain the independence of the decision-making process and to take the lead in establishing a stable, prosperous, and secure global order.
To bolster the international effort against the global threat of terrorism.
To create an international climate that supports India's rapid economic growth, including increased investment, trade, technology access, and energy security.
Collaborate closely with the P-5 countries and forge strategic alliances with key powers such as the United States, the European Union, Japan, Russia, and China.
To deepen and enhance ties with neighbors by working together in mutually beneficial ways and acknowledging each other's valid concerns.
To work toward SAARC becoming an economically integrated region that is at peace with itself and engaged with the rest of the globe.
To assure the end of cross-border terrorism and the dismantling of the whole terrorism infrastructure operating out of Pakistan.
To build on India's 'Act East' Policy (formerly known as the 'Look East' Policy) and strive for substantial progress in a number of sectors of mutual interest for India and ASEAN.
To develop our ties with the Gulf countries, which have a population of over 4 million Indians and are a key supplier of oil and gas.
To promote economic growth by supporting regional organizations such as the Bay of Bengal Initiative for Multi-Sectoral Technical and Economic Cooperation (BIMSTEC), the Mekong-Ganga Cooperation, and trans-regional groups such as the India, Brazil, and South Africa (IBSA) Initiative and the Indian Ocean Rim Association for Regional Cooperation (IOR-ARC).
Continue to cooperate closely with regional groups such as the EU and the G-20 to advance India's foreign objectives.
To reform and restructure the United Nations Security Council and advocate for multipolarity in a world system based on sovereignty and non-intervention.
To foster a more equitable political, economic, and technical balance between the developed and developing worlds.
To work toward worldwide nuclear disarmament within a timetable.
To maintain a close relationship with the Indian diaspora in order to deepen their ties with India and recognize their importance in India's foreign affairs.
Gujral Doctrine
The Gujral Doctrine represents a watershed moment in Indian foreign policy. I.K. Gujral, the then-Foreign Minister in the Deve Gowda government, proposed and launched it in 1996.
The ideology proposes that India, as South Asia's largest country, make unilateral concessions to its smaller neighbors. To put it another way, the theory is based on India's accommodating attitude toward its smaller neighbors based on the principle of non-reciprocity. It recognizes the critical relevance of India's neighbors' amicable and cordial relations.
The theory consists of a five-point plan for India's international relations with its near neighbors. The following are the five principles:
India should not demand reciprocity from its neighbors Bangladesh, Bhutan, the Maldives, Nepal, and Sri Lanka, but instead offer them what it can in good faith.
No country in South Asia should allow its territory to be used against the interests of another in the area.
No country should meddle in another country's domestic affairs.
All countries in South Asia should respect the territorial integrity and sovereignty of one another.
All problems between South Asian countries should be resolved through peaceful bilateral dialogue.
"The idea behind the Gujral Doctrine was that, because we had to fight two hostile neighbors in the north and west, we needed to be at 'complete peace' with all our immediate neighbors in order to contain Pakistan's and China's dominance in the region," Gujral remarked.
India's Nuclear Doctrine
In 2003, India approved its nuclear philosophy. The following are the main characteristics of this doctrine:
Establishing and keeping a credible minimum deterrent.
A "No First Use" policy, in which nuclear weapons will only be utilized in reprisal for a nuclear strike on Indian territory or forces anywhere.
Nuclear response in the event of a first strike will be huge and designed to cause unacceptably large amounts of damage.
Only the civilian political leadership, through the Nuclear Command Authority, can authorize nuclear retaliatory attacks.
Nuclear weapons should not be used against non-nuclear weapon states.
However, in the event of a massive biological or chemical attack on India or Indian forces anywhere, India will retain the option of retaliating using nuclear weapons.
Continued rigorous controls on the export of nuclear and missile-related materials and technologies, participation in the talks for the Fissile Material Cutoff Treaty, and adherence to the nuclear test ban.
Maintaining the aim of a nuclear-weapon-free world by comprehensive, verifiable, and non-discriminatory nuclear disarmament.
A Political Council and an Executive Council make up the Nuclear Command Authority. The Prime Minister chairs the Political Council. It is the only body that has the authority to authorize the use of nuclear weapons.
The National Security Advisor chairs the Executive Council. It offers information to the Nuclear Command Authority for decision-making and carries out the Political Council's directions.
The Cabinet Committee on Security (CCS) examined the progress made in putting India's nuclear doctrine into practice. The CCS examined existing command and control infrastructure, preparedness, a retaliatory attack targeting strategy, and operating procedures at various phases of alert and launch. The CCS was pleased with the overall level of readiness.
The CCS approved the establishment of a Strategic Forces Command Commander-in-Chief to oversee and administer all Strategic Forces. In all scenarios, the CCS evaluated and approved the procedures for alternate chains of command for retaliatory nuclear strikes.
India's Connect Central Asia Policy
In 2012, India announced the "Connect Central Asia" policy. The goal of this policy is to improve and expand India's ties with Central Asian countries. Kazakhstan, Kyrgyzstan, Tajikistan, Turkmenistan, and Uzbekistan are among these countries.
India's "Connect Central Asia" program is a comprehensive approach that encompasses political, security, economic, and cultural ties. The following are its characteristics (or elements):
India will continue to strengthen its strong political ties with the United States through exchanging high-level visits. In bilateral and multilateral fora, India's leaders will continue to interact closely.
India's strategic and security cooperation will be bolstered. Some Central Asian countries already have strategic partnerships with India. Military training, cooperative research, counter-terrorism collaboration, and close consultations on Afghanistan will be prioritized.
Using the synergy of combined efforts, India will push up multilateral engagement with Central Asian partners through existing fora such as the Shanghai Cooperation Organization (SCO), the Eurasian Economic Community (EEC), and the Custom Union. To link its markets with the unified Eurasian area, India has previously proposed a Comprehensive Economic Cooperation Agreement.
India sees Central Asia as a long-term energy and natural resource partner. Central Asia has enormous stretches of arable land, and India has the potential to collaborate in the development of profitable crops with added value.
The medical field is another sector with a lot of room for collaboration. India is willing to expand its partnership with Central Asia by establishing civic hospitals and clinics.
India's higher education system provides quality education at a fraction of the cost of Western universities. In light of this, India would like to assist in the establishment of a Central Asian University in Bishkek that may serve as a center of excellence for world-class education in fields such as information technology, management, philosophy, and languages.
India is aiming to establish a Central Asian e-network with an Indian center to provide tele-education and tele-medicine access to all five Central Asian countries.
Indian enterprises can demonstrate India's construction capability and build world-class structures at cheap prices. Central Asian countries, particularly Kazakhstan, have nearly endless iron ore and coal supplies, as well as inexpensive power in plenty. India can assist in the establishment of many medium-sized steel rolling mills to meet the country's specialized product needs.
India has restarted the International North-South Transport Corridor (INSTC) for land connectivity. There is a pressing need to consider and work on strategies to bridge the Corridor's missing links as soon as possible, as well as other connecting spurs along the route.
In the region, the lack of a functional banking infrastructure is a significant obstacle to commerce and investment. If the policy environment is favorable, Indian banks can grow their footprint.
India and Central Asian countries would collaborate to increase air connectivity. India is one of the largest outbound travel markets, with a market value of USD 21 billion in 2011. To entice Indian tourists, many countries have opened tourism offices in India. Central Asian countries could become popular tourist destinations, as well as filming locations for the Indian film industry, which enjoys depicting exotic foreign locations.
The most important linkages for sustaining intense engagement are interpersonal connections. It is also important to emphasize young exchanges with India's and Central Asia's future leaders. There is already a healthy student exchange going on. Regular exchanges of scholars, academics, civil society, and youth delegations between India and Central Asian countries will be encouraged in order to get a better understanding of each other's cultures.
India's "Connect Central Asia" program is consistent with the country's overarching policy of greater participation in Eurasia, as well as its policies of developing ties with China, Pakistan, and Russia. India thinks that its participation in a number of regional forums, like the Shanghai Cooperation Organization (SCO), will help to strengthen India's renewed ties with the area.
India's Look East Policy Act
India's "Look East Policy" was improved and renamed the "Act East Policy" by the Modi government in 2014. P.V. Narasimha Rao, the then-Prime Minister of India, launched the "Look East Policy" in 1992.
"A new era of economic development, industrialisation, and trade has begun in India," Prime Minister Narendra Modi declared at the India-ASEAN Summit (2014). India's 'Look East Policy' has morphed into 'Act East Policy' on the international stage." Similarly, on her 2014 visit to Vietnam, External Affairs Minister Sushma Swaraj advised Indian envoys to 'Act East' rather than just 'Look East.'
The following are the characteristics (or parts) of India's "Look East Policy":
India's Act East Policy focuses on the Asia-Pacific region's expanded neighborhood. The strategy, which began as an economic effort, has grown to include political, strategic, and cultural components, as well as the creation of institutional frameworks for conversation and cooperation.
India has elevated its relations with Indonesia, Vietnam, Malaysia, Japan, the Republic of Korea, Australia, Singapore, and the Association of Southeast Asian Nations (ASEAN) to strategic partnership, and has established close relationships with all countries in the Asia-Pacific area.
In addition to ASEAN, the ASEAN Regional Forum (ARF), and the East Asia Summit (EAS), India has participated in regional forums such as the Bay of Bengal Initiative for Multi-Sectoral Technical and Economic Cooperation (BIMSTEC), the Asia Cooperation Dialogue (ACD), the Mekong Ganga Cooperation (MGC), and the Indian Ocean Rim Association (IORA).
In our domestic agenda on infrastructure, manufacturing, trade, skills, urban rejuvenation, smart cities, Make in India, and other initiatives, Act East Policy has placed a strong emphasis on India-ASEAN collaboration. Projects such as connectivity, space collaboration, science and technology cooperation, and people-to-people contacts could serve as a springboard for regional integration and development.
The goal of the "Act East Policy" is to promote economic cooperation, cultural ties, and strategic relationships with countries in the Asia-Pacific region through ongoing engagement at bilateral, regional, and multilateral levels, enhancing connectivity between the states of the North Eastern region, including Arunanchal Pradesh, and other countries in our region.
Our Act East Policy, which creates an interaction between North East India, especially the state of Arunachal Pradesh, and the ASEAN area, has made the North East of India a priority.
Various bilateral and regional initiatives involve consistent efforts to promote and strengthen Northeast-ASEAN connectivity through trade, culture, people-to-people relations, and physical infrastructure (roads, airports, telecommunications, power, and so on).
On the cultural front, Buddhist and Hindu ties are being rekindled in order to foster new connections and connections between people.
In terms of connectivity, special efforts are being made to build a unified strategy, particularly for connecting ASEAN and North East India. Building transportation infrastructure, encouraging airlines to improve connectivity in the region, and establishing linkages between academic and cultural organizations are all on the table.
India's economic involvement with ASEAN has accelerated; regional integration and project implementation are top concerns. From July 1, 2015, the ASEAN-India Agreement on Trade in Services and Investments became effective for India and seven ASEAN countries.
In terms of strategic problems, India has improved security convergence with major allies, both bilaterally and multilaterally. The goal is to achieve closer collaboration in battling terrorism, partnering for regional peace and stability, and promoting maritime security based on international norms and rules.